With the effects of global warming getting more severe as time passes, many parties have everything in their power to keep the temperature in control. The Parliament passes bills which promotes reduction of carbon emissions and also amends those with loopholes. NGOs organise campaigns to educate the people on the cause and effects of global warming. Recycling became a trend for most household. The people started to carpool and use more public transport. Greenpeace is still hugging trees.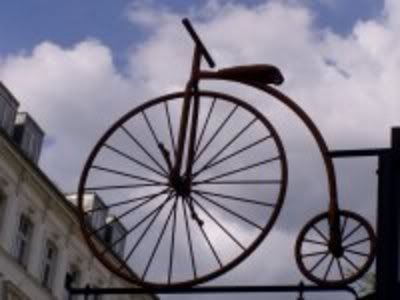 Now we have a brothel in Berlin giving discounts to customers who arrive with bicycle. You'll get a 5-Euro discount if you come with a bicycle. A 70-Euro ($87.84) for a 45 minute session will be down to 65-Euro ($90.85) for the same duration. It also applies to the 15 minute session where you originally have to pay 30-Euro ($41.91) if you arrive in a GTi, M3 or a AMG 55, but if you were to arrive with a BMX (Not a BMW mind you.) it'll only cost you a measly 25-Euro ($34.93).
So by cycling to the Berlin brothel, not only will you have a healthy body, you'll also have a 5-Euro discount! Sweet deal right? So what are you waiting for? Get a bike n start cycling!
Oh for those who needs to know or for those who are in Berlin, the name of the place is Maison d'Envie.