Someone is getting into trouble. There might be more than 1 someone who is getting into hot water.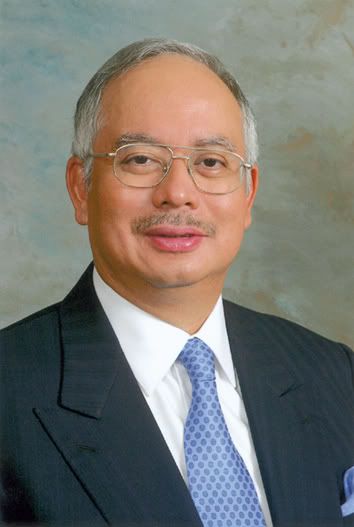 On another case, as Mr Najib became our 6th Prime Minister, the prophesy has been fulfilled. The
R-A-H-M-A-N prophesy
. If you're still in the dark about it :
R
= 1st Prime Minister, Tunku Abdul
R
ahman
A
= 2nd Prime Minister, Tun
A
bdul Razak
H
= 3rd Prime Minister, Tun
H
ussein Onn
M
= 4th Prime Minister, Tun Dr
M
ahathir
A
= 5th Prime Minister, Datuk Seri
A
bdullah Badawi
N
= 6th Prime Minister, Datuk Seri
N
ajib Tun Razak
The circle is complete today. A mere coincidence? It's a lil too creepy to be a coincidence.. I say it's planned! It's some diabolical conspiracy theory!
*whispers* It might be the work of Tok Janggut from the Kapten Hassan novel.
I got something from the rumour mill too, it says that he might be the PM with the shortest reign in Malaysian history. Either way, it's still a bitter-sweet situation..